Apple Fritter Mini Bites make the perfect after school snack. These delicious snacks are baked, not fried and are super quick to make. Save the final cinnamon sugar dipping for little helpers because it's the best part!
Fun After School Snacking
There's a short window of time in between when the kids get home from school and when they leave for their respective activities. It can seem like there's very little time to catch up and learn how each other's day went. However, I've found the key to after school communication; bake it and they will come…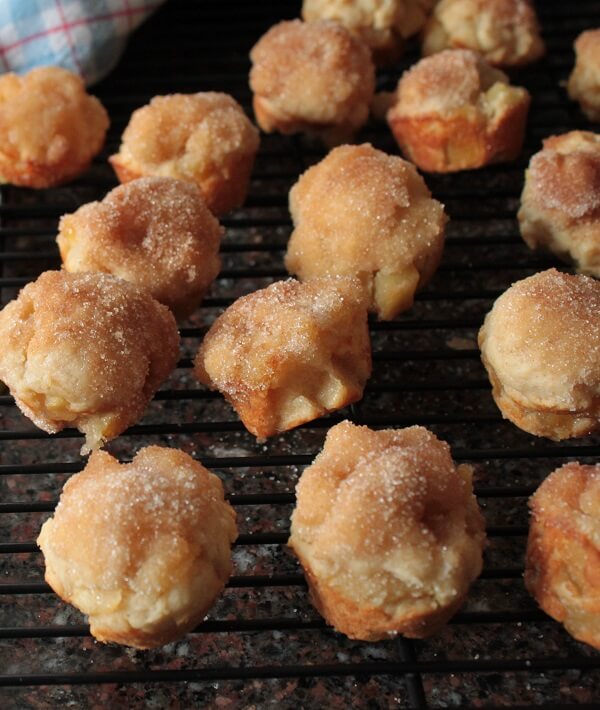 Healthy Baked Apple Fritter Mini Bites
You don't have to tell the kids (or anyone) the secret to these healthier Apple Fritters. They have a perfectly creamy batter made with unsweetened Greek Yogurt and are baked in mini muffin tins. Lastly, since they're studded with real apple bits, you can maybe overlook the butter/sugar dip just this once.
Apple Fritter Inspiration
Make no mistake about it, when I saw this recipe from Nouveaunomnoms I knew it would be an attention grabber. Kids love hand held treats, and the smell of these Apple Fritters baking will draw them all into the kitchen. They are super easy to make and taste phenomenal. In fact, they will be mostly gone by the time you finish cleaning up.
How to Make the Best Baked Apple Fritter Mini Bites
This recipe calls for two apples which should give you a total of two cups of chopped apples in the batter. I found that this was the right amount but you can play with this ratio if you like. The batter is easy to whip up and drop into greased mini muffin tins.
Best of all, they only take 12-14 minutes to bake. I love that the kiddos (big and small) can be involved in the final step. Who doesn't love to dip things in butter and cinnamon?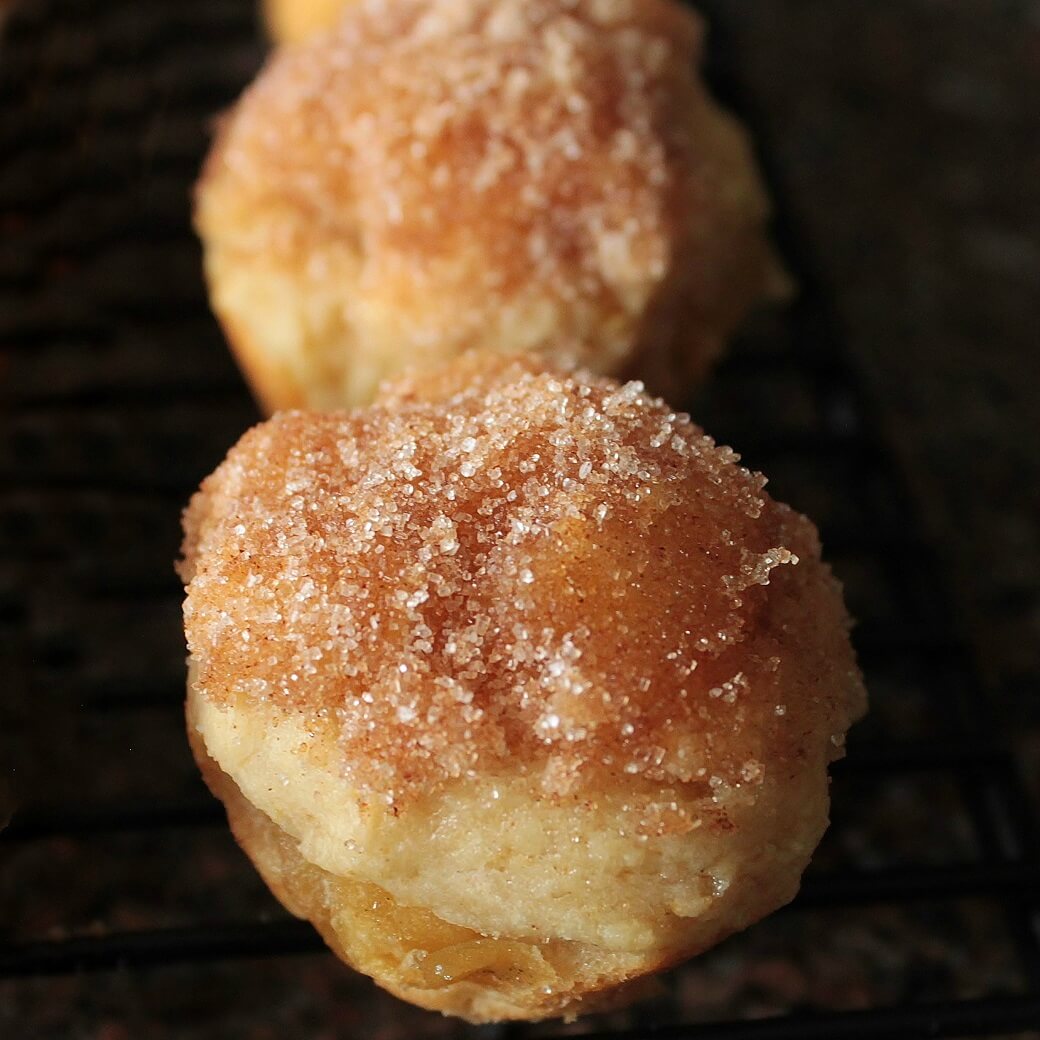 What is an Apple Fritter?
The word 'Fritter' is derived from the latin word 'frictura', which means 'a fry'. So, I guess this is more of a mini muffin since it's baked. Lastly, an Apple Fritter is made of dough studded with apple bits that is deep fried and covered in cinnamon sugar. I say these babies are close enough!
How to Store Apple Fritter Mini Bites
These mini bites are designed to be inhaled within minutes. However, you can store them in an airtight container on the counter for a few days if you need to. They would make a great addition to school lunches or late night Netflix binges. Just don't be that person that comes home from work to find one lonely apple fritter left on the rack.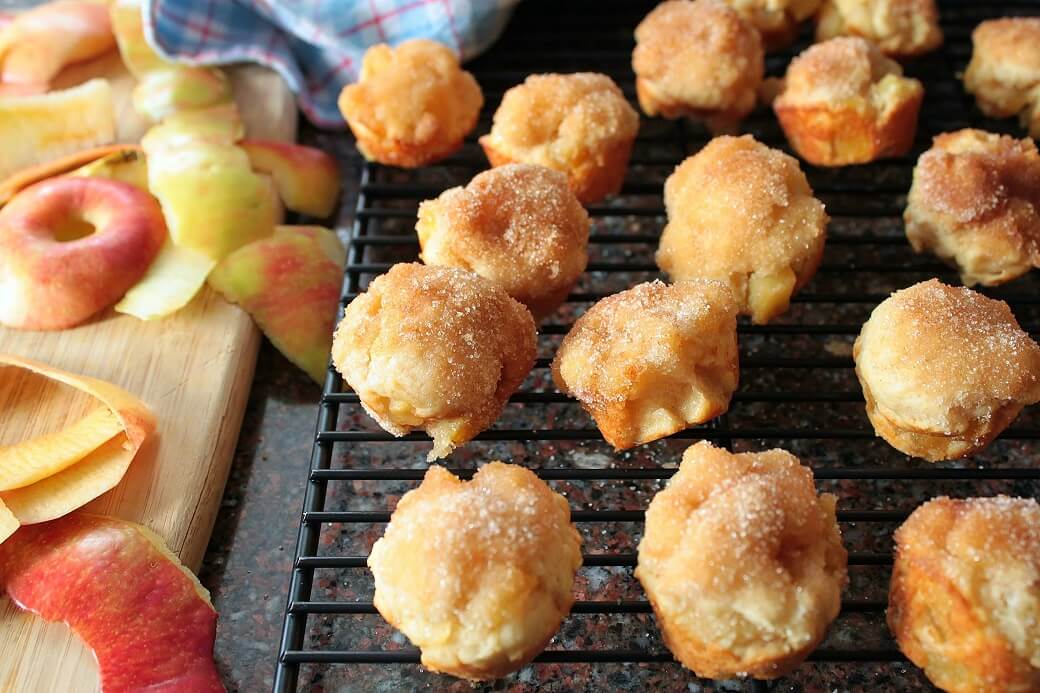 Pin These Yummy Apple Fritter Mini Bites HERE.
Delicious Apple Recipes from Dish 'n' the Kitchen