Yesterday I went about my business as per usual until I suddenly realized it was hubby's birthday. I stopped in my tracks and did a quick survey of what could possibly be done to make dinner special. I had already planned to try out a lovely pork tenderloin and French lentil braise but I had nothing for dessert. I wasn't really feeling like I was in a cake baking mood (I know, that was definitely a first for me!) so I fell back on a dessert plan that I had made earlier in the week. I decided to turn my hubby's birthday feast into an all out lentil fest.
I've been feeling very inspired lately will all the lentil recipes appearing on my various social media feeds, especially on Facebook and WordPress. There's a super contest going on now sponsored by Canadian Lentils and I never really thought about entering at all until my first experimental recipe, the Sweet Potato and Lentil Quiche Crust happened to be such a success. By success I of course mean texture wise and taste wise, but also that it was well received by my family….the most important measure to me. Spurred by their encouragement, I decided to make a lentil-ified version of Sticky Toffee Pudding.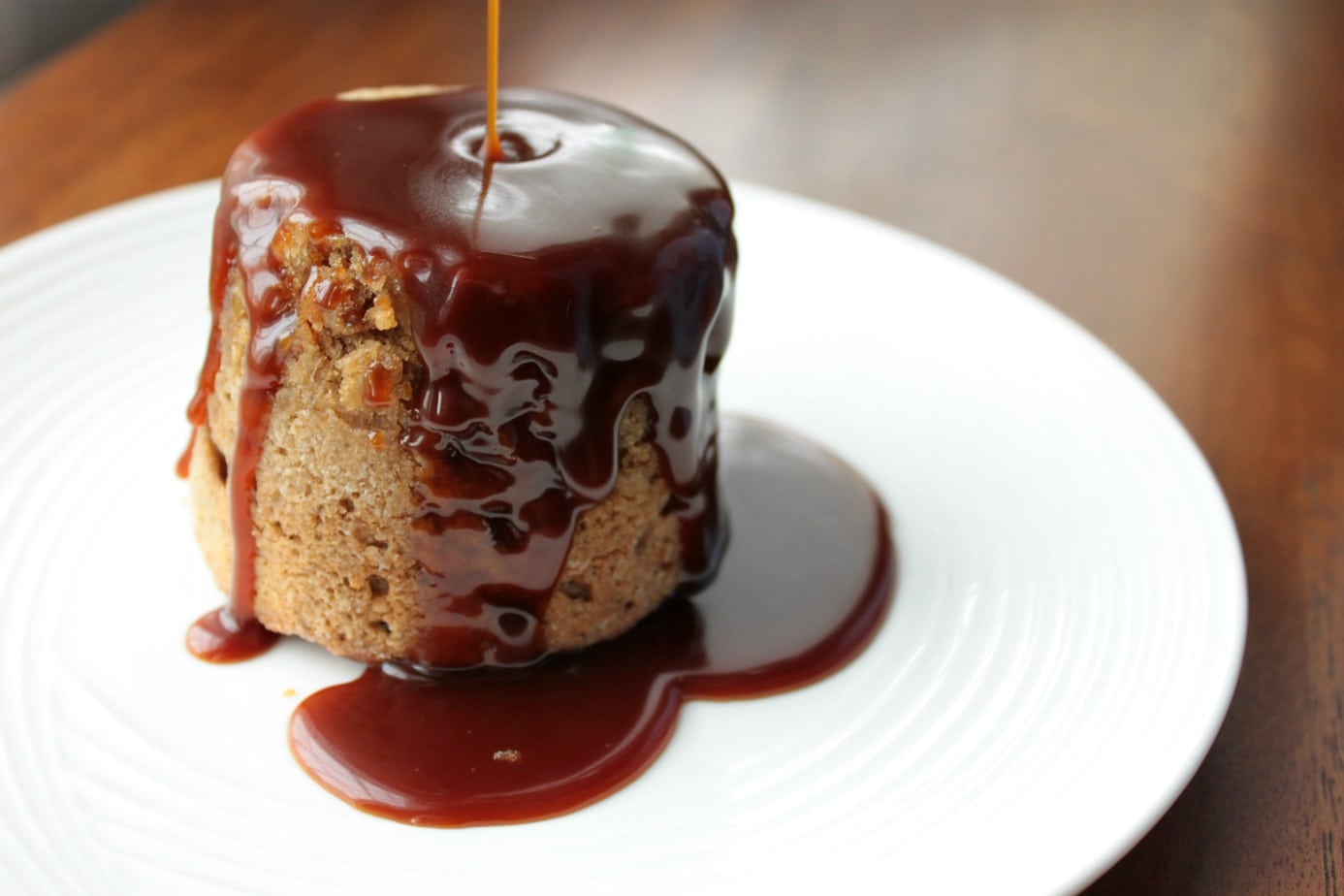 Let me start by saying I've never made an actual Sticky Toffee Pudding but I have eaten it so I do know what kind of texture it is supposed to have. It should be dense, but also rich and moreish…topped with the toffee sauce which is the best thing in the world on a cold, snowy evening. It's comfort food alright.
Here's what I did:
I boiled up a half cup of green lentils until they had almost broken down, then pureéd them in my food processor.
Then I de-seeded and roughly chopped 1 1/4 cups of medjool dates and added them to a 1/2 cup of water plus a half teaspoon of baking soda. After they had come to a boil I took them off the heat and let them sit for about half an hour to soften. I then processed them slightly in the food processor to break them down a bit more.
I creamed one cup of lightly packed brown sugar with 125 grams of room temperature butter, then added 1 tsp vanilla extract and two eggs..one at a time so they would blend well in the mixture. To this I added the lentil pureé, 1/4 cup vegetable oil, and processed dates. In a separate bowl I mixed 1 1/2 cups of flour and 1 teaspoon of salt, then added this dry mixture to the wet ingredients.
With the oven set to pre heat to 350 F, I prepared the ramekins with butter and a light dusting of flour. I boiled a full kettle of water to add to the water bath. When everything was ready I filled the six ramekins with the pudding batter and set them in the water bath.
They baked on the middle rack for 50 minutes which was plenty of time for me to make the lovely toffee sauce. Please take my words of warning here very seriously…double the toffee sauce recipe. It is what really makes Sticky Toffee Pudding what it is and you will need lots of it!
I had my daughter pour the sauce while I took a series of photos.  She is much more technology minded than I am and showed me this morning how to take the series and turn them into a gif.  And now for the sauce…
As it was hubby's birthday, we ate the puddings before dinner because they are the best straight out of the oven with the warm sauce. The puddings were very well received and I was quite surprised at how lovely the texture was. My daughter who wandered into the kitchen and turned up her nose at both the dates and the lentil pureé gave me not one, but two compliments. She gobbled down the pudding with no complaints whatsoever and then told me I should make up my own recipes more often. Oh yeah. She did! And, she also said that she really likes lentils! What?!
Oh! I guess you'll want the recipe for the sauce then! Remember to double it or face the consequences of running out of sauce.
3/4 stick of butter
3/4 cup packed light brown sugar
1/2 teaspoon vanilla extract
1/3 cup heavy cream
Melt the butter in a pan until it foams then add the brown sugar and vanilla and agitate the pan until the butter incorporates the sugar. When the syrup turns a darker colour start adding the cream in a slow steady stream and stir it so that it gets incorporated into the syrup. The sauce is done when it had bubbled up a bit and doubled in volume.