This Chocolate Porter Coconut Cake is a rich, dense cake with a bit of sweetness from coconut and a whole lot of flavour from Longboat Chocolate Porter.
Happy Blogiversary to Me!
There are many days that call for celebrations in a food blogger's lifetime. I'm so pleased and honoured to announce that Dish 'n' the Kitchen has reached 200 followers just shy of my very first blogiversary. It's so exciting to have so many people interested in something that is so important to me.
I couldn't help but take the opportunity to bake a cake for this occasion so I chose a special cake from one of my personal favourite bloggers and cookbook author, David Lebovitz. Any cake I have made using his recipes has turned out splendidly and so when I have a special cake to bake my first look is always at David's site. Of course, he didn't disappoint and I found this amazing recipe for a Chocolate Stout Cake.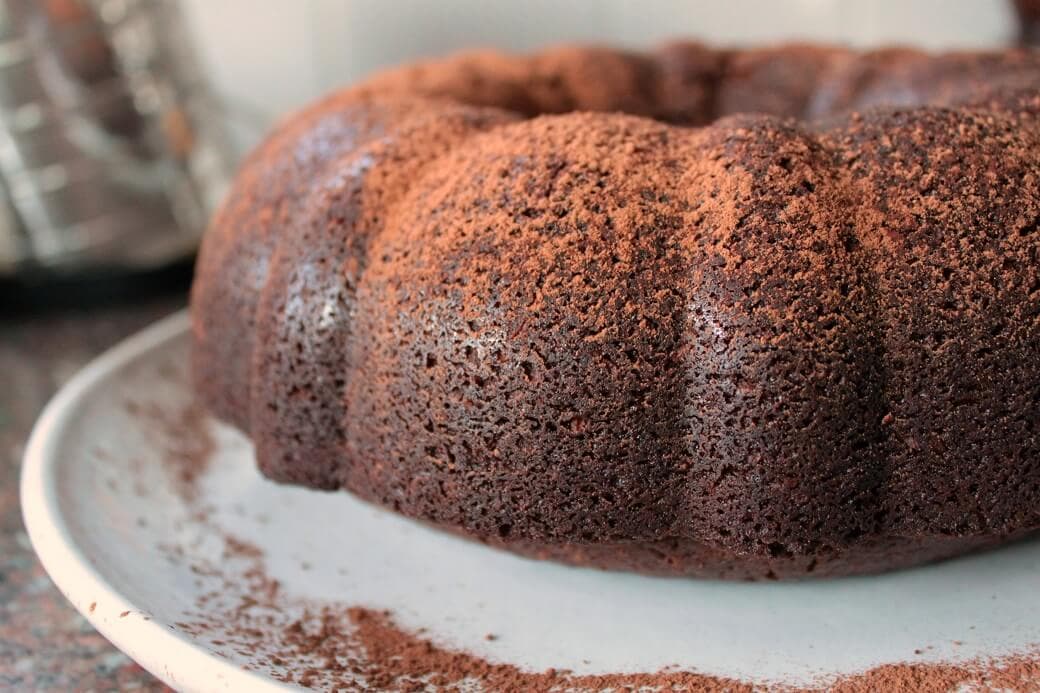 Chocolate Porter Coconut Cake Inspiration
I also wanted to experiment a bit today so when I hit the Co-op liquor store I didn't get a bottle of Guinness but instead brought home a delicious sounding Longboat Chocolate Porter by Phillips Brewing Company. I had a rich, dense cake in mind marked with a bit of sweetness from coconut so this was a great opportunity for me to try baking with coconut oil. To make the coconut flavour more pronounced, I replaced half of the butter in David's recipe coconut oil. In addition, I added some shredded coconut for a bit more coconut flavour. I thought maybe I could get away with just a light dusting of cocoa powder…
But who am I kidding? I'm pretty sure David included a ganache for a reason. Now, who's coming over to celebrate?
Join Me for Saturday Brunch!
Join the Saturday morning newsletter and get cozy with a cup of coffee. Inside you'll find free recipes, giveaways, and more. It's such a delicious way to start the weekend!
By clicking subscribe, you agree to share your email address with the site owner and receive emails from the site owner.
Inspired Cakes from Dish 'n' the Kitchen
Chai Layer Cake with Pistachio Butter Cream